Overview
Woodworks R Us, LLC, has over 40 years experience. Family owned and operated and have been serving the Norfolk, Hampton, Newport News, Chesapeake, Suffolk, Portsmouth, Yorktown, Virginia Beach, Smithfield, Williamsburg, Gloucester Point and North Carolina areas for 14 years. We are Your "one-stop shop" for your kitchen , bathroom and remodeling projects.
Woodworks R Us, LLC is here to create custom cabinets that will fit seamlessly into your bathroom or kitchen. Our team takes great pride in their impeccable craftsmanship.
Licenses / Credentials:
• Class B Contractor (2705 111482)
• Memberships and affiliations : International Solid Surface Fabrication Assoc. (ISSFA)
Please click the link below to write us a review on Google. We are always looking for feedback from our valued customers.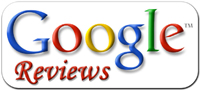 Services Offered
 Full Kitchen Remodel and Kitchen Designs
Whole House Remodel
Custom Cabinets & Countertops for Kitchens & Baths and Installation
Built-ins, Entertainment Centers, Mantles, Bookcases, Etc.
Laminate, Solid Surface and Granite Countertops
Hardwood and Tile Flooring
Woodworks R Us:  Your Best Choice in Cabinets
When it comes to building or remodeling, it's impossible to beat the quality of custom-made cabinets. Woodworks r Us custom cabinets are built to order, unlike stock cabinets from a large home supply store. You get to choose the style, type of wood and the preferred finish, and since they are build to specific measurements, the size is only limited to the amount of space you have. With a sizeable return on your investment, custom cabinets can prove to be an excellent value.
No matter where you need storage in your home or office, custom cabinets from Woodworks R Us are designed and constructed to fit the space. Custom cabinets are designed to fit your space. You won't find any of those filler strips that are so often needed in stock cabinets, and this means more usable space.
With cabinets from Woodworks r Us Custom Cabinetry, you'll get a perfect fit and storage that has been specifically designed to suit your needs. Also, if you have any odd corners or hard-to-fit spaces, custom cabinets can be created just for that space, something that would be nearly impossible with ready made cabinets. Custom cabinets can also be the ideal solution for small rooms, since they can be built to take advantage of every bit of available space.
Working out a Budget with Woodworks R Us  
Obviously, you're going to need to establish a budget for your cabinetry, and the best way to do this is to make a list prioritizing exactly what you want. Approximately half of your budget for a new or remodeled kitchen will go toward the cabinetry. Of course, custom cabinets won't be cheap when compared to budget-priced off-the-shelf cabinets. However, when you're investing in your home, you want the best that money can buy. Remember that you get what you pay for and your kitchen or bath is a long term investment. We can help you to put together a workable budget.
By getting an idea of your lifestyle, we can pinpoint what your needs are for storage and work surfaces. If someone loves to cook, they will probably require more work space than someone that always orders take out or doesn't like to cook. The same applies to the bathroom and your personal requirements. We are knowledgeable and will take all these things into account when helping you to plan a budget for your cabinets.
Actually, quality custom cabinetry from Woodworks R Us might not be as expensive as you think. Pricing can vary significantly, based on the type of cabinets and the materials you choose. There are a number of things that can add to the cost of custom cabinetry. These include choosing an exotic hardwood, high-end hardware and a large number of custom accessories. The cost depends on the final choices you make for your cabinets.
Woodworks R Us: Designing Your Custom Cabinets  
If you're planning a new project, you might choose to hire a designer to plan your cabinets, or you may simply work with your general contractor. Therefore, you may have your design plans already or you may have nothing more than a scrapbook full of ideas. We can help you with your new custom cabinets, no matter what stage you're at with your design plans. We will work with you from start to finish, and help you stay on budget throughout the process.
If you already have your plans drawn up, we will use them to construct you new cabinets. Also, we can draw up the design plans and layout of your custom cabinets for you. We will assist you in selecting the design, wood, hardware and any unique features you might want. We will then build your cabinets and make certain they are delivered to you when needed on the site.
Finding a Perfect Fit with Woodworks R Us
Custom cabinetry construction is a challenging and exacting trade, requiring professional skill. It would be impossible to get the same details with stock cabinetry.
With custom cabinetry, your kitchen, bath or other area will turn out exactly as planned, with no loss of usable space. We will also give your project personal attention, something that isn't available from home building centers. When you choose to install custom made cabinets, the design possibilities are almost limitless. A well-designed and planned out space will be more efficient, no matter what the size. So if you're building or remodeling, why not consider custom made cabinetry? If you have the ability to imagine it, Woodworks R Us can build it.